Allied Router Admin Setup for Admin Login and Password Setup with WiFi Settings (WAN) Through wireless settings: Allied Telesis is a multinational brand that has been making Computer networking solutions for ages now and has been a popular brand for producing routers as well. They understand very well the importance of the Internet in this age and to help households to large scale companies.
They have developed different routers that can perform with high speed and also are capable of handling a lot of bandwidth as well. Some of their routers are capable of channeling 500 Mbps – 800 Mbps which is a peak mark and can be used for different large-scale companies.
As we all know that Allied Telesis is an International brand and they have developed a lot of routers in the past. We will be using one of their popular router models with the name AT-Img624A because it has an amazing web interface where we can show you the internal configuration. But at the same time all the other routers in this brand follow the same router configuration steps that are shown below.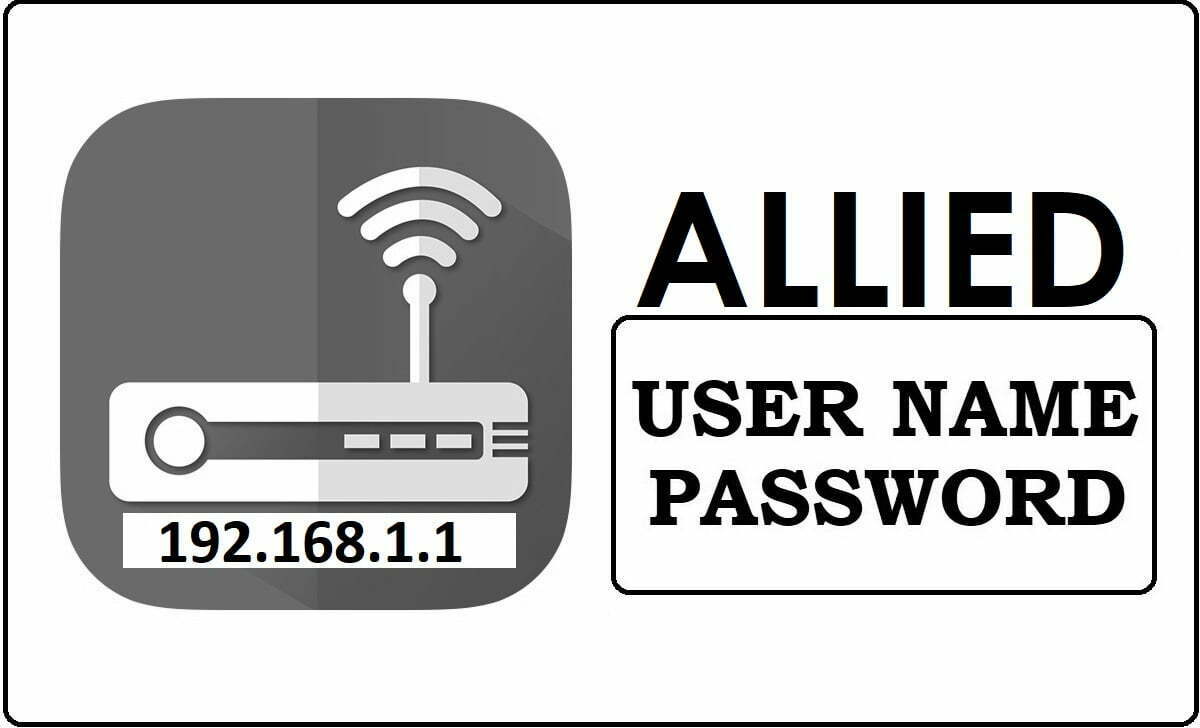 We will need to configure hardware which includes Broadband Internet connection cable, i.e., ethernet cable to connect to the Allied Telesis Router while a power supply source is connected to it. Next, the router should be connected to a computer or laptop through which Internal configuration can be done.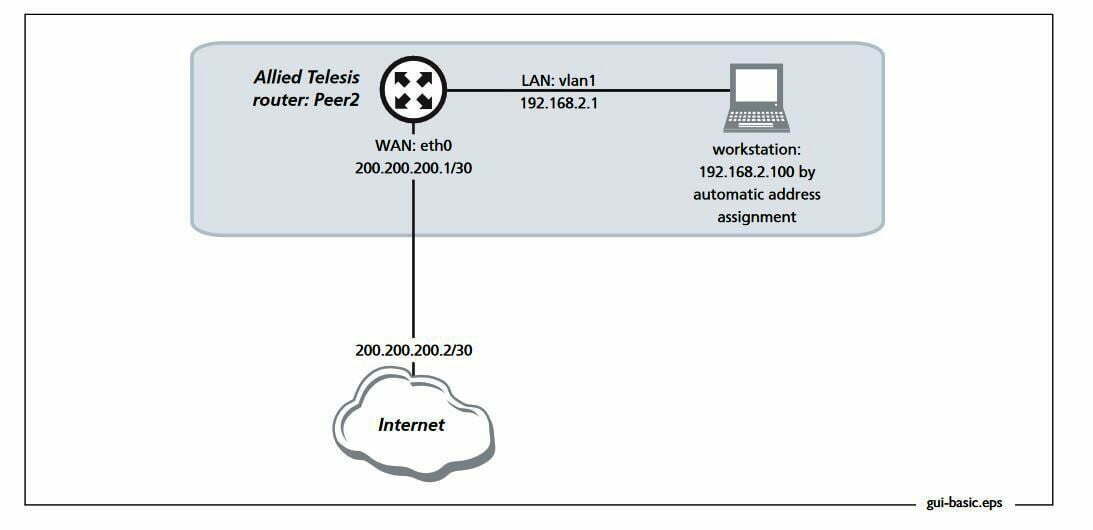 Allied Router Configuration Guide – How to setup Allied Router
Allied Router Default IP Address – 192.168.1.1
The default IP address for Allied Telesis AT-Img624a IS 192.168.1.1. Please note that the other router models in this brand have the same Internal default IP address which you can use to access the control panel directly.
Allied Router Default Username, Password
Even when people have the IP address, they still need the default username and password associated with the router models to successfully login. All routers including AT-Img624a uses the below login details.
Username – manager
Password – friend
Allied Router Wireless Settings – How to enable Wi-Fi
Since we have a basic understanding of the router configuration process, then we will now begin to start the router setup directly.
In the primary step, you will open the default IP address which is 192.168.1.1 in the Address bar of your browser
Once done, a popup window will appear where you will be asked to enter the username and password. In this step, enter the username as manager and password as friend, as we've discussed above.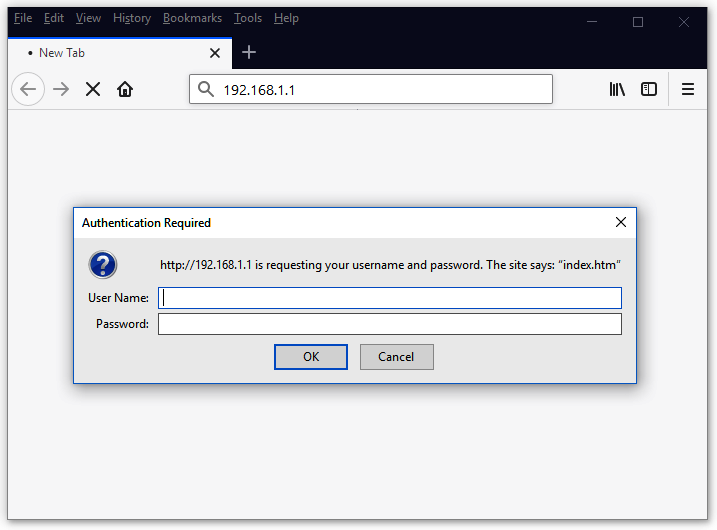 After that click on the enter button which will reload and automatically load the Allied Telesis router control panel and web configuration page where we can make the necessary settings as per our preference.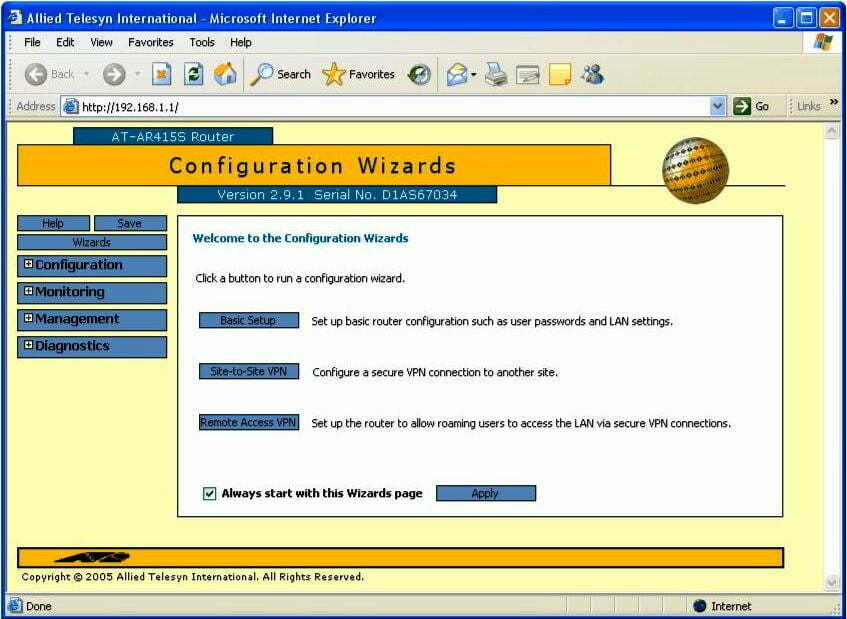 The process to setup the Allied Telesis router is quite simple because, you only have to click on "Basic Setup" button as shown in the above image. Then the setup wizard will guide you through a series of follow up pages where you have to enable different settings such as WAN, LAN and more.
Default Username and Password for Allied Network Router Admin Login
| Brand | Model | Protocol | Username | Password |
| --- | --- | --- | --- | --- |
| ALLIED | TELESYN | MULTI | manager | friend |
Finally, when you get to the end of the wizard, you can select a name for the router and also a password through which you can access it.