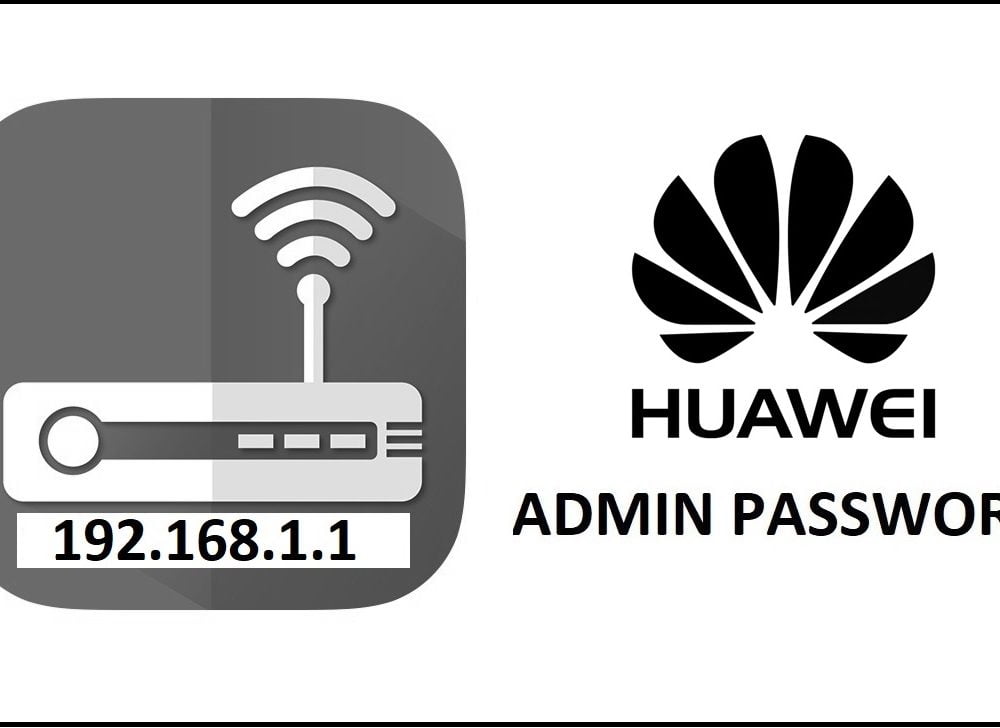 Huawei Router Setup: People fumble around to pronounce this brand's name but still this has become one of the best Technology oriented companies in the whole world. They have released a lot of products over time and among them obviously routers have become a major part due to an increase in sales which was obviously in response towards how well their own products have been performing for the fans.
And they are huge all across the world not just in the router but also, they have a huge presence over different industries and corners such as laptops, mobiles and many more.
Huawei routers are being sold at large quantities which is why we are going to review one of their performing routers and show you how to configure it properly.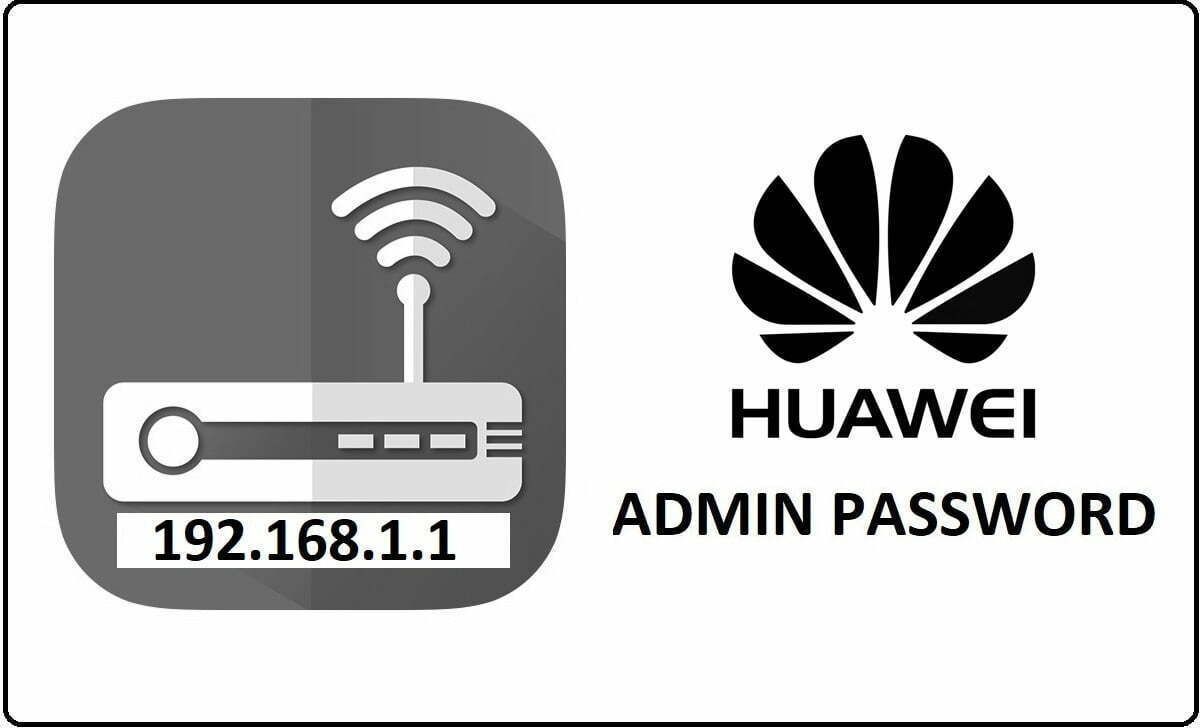 How to Configure Huawei Router – Huawei Router Configuration Setup Guide
Their web Configuration platform is much simpler and easy to understand because they serve millions of people all across the world.
First, we have to visit the Huawei Router internal IP address from the address bar which is 192.168.1.1 and then click on the enter button to simply continue

Now the web GUI for the login page will load and here we need to enter two main login details which is username and password
Under the username you need to enter as admin and under the password enter admintelecom, then you need to select the language as per your preference and click on the login button once you are done
In about a few minutes it will load the admin panel and now we will be able to access the page so we can configure for further settings easily.
Now open the Admin panel from the browser and here you can see different sections and options for the connection type. Out of which we have to click on the "Do not display this wizard upon next login" option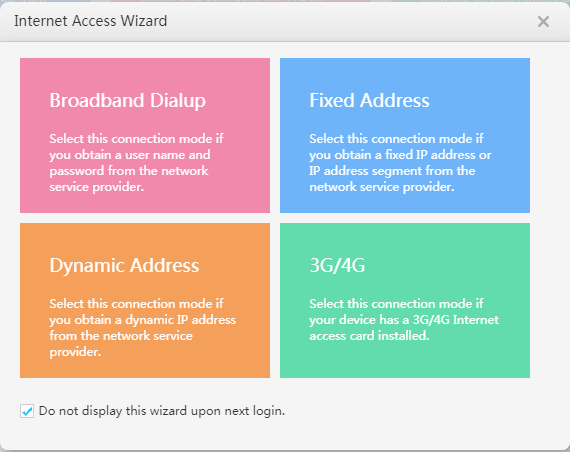 Then we have to click on the broadband dialup option and under this, you will be able to access the Internet Access Wizard, through which Internet and wireless connection will be enabled

After that select the "Internet Access Wizard" and under this, you need to select the Interface as option 4 from the drop-down menu and follow the below settings.

User Name: You need to enter the router's username here again

Password: You need to enter the router's password here again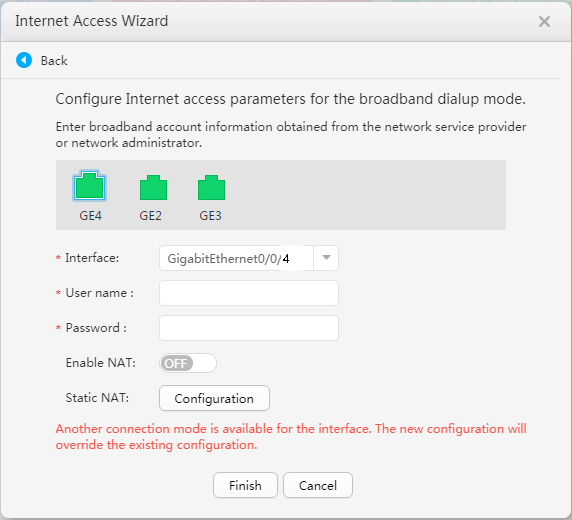 After that, you have to go to Static NAT configuration option

Then under it, select "Protocol translation" under Translation type

And for Protocol type select "TCP" and click on ok button

For External port select "user-defined" and for the Internal IP, it will automatically populate the IP address

Lastly, the Internal Port will also be "user-defined" which you can select from the given drop-down menu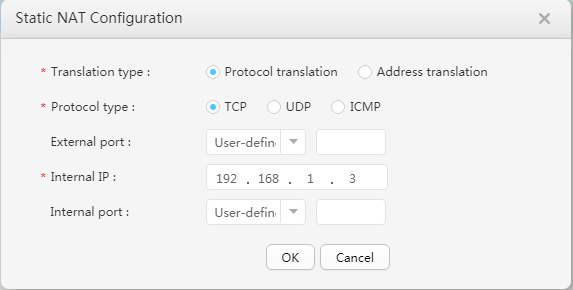 After that simply click on the Finish button and the Internet setup is done on your router as a basic step forward.
It might seem hard when you take a look at the router first but frankly, it is quite easy to install and totally configure the Huawei routers.