Comtrend Router Admin Login Setup: Comtrend has got multiple Router models released in the market and they have a unique web interface to let smartphones, laptops or computers access internet connection more conveniently. This is why many customers do select the Comtrend router for its reliable features.
The login credentials for router login are unique having their username and password. Once a user gets logged into the admin page, he can access all device information using Device Info option form main menu. This will make your work easy to consider the option while setting the Wireless connection.
As your now on the way to convert your LAN broadband connection to Wi-Fi network, the option selected during network connection must be unique. Any mismatch in said option will let your internet data set free and let other users access it for free.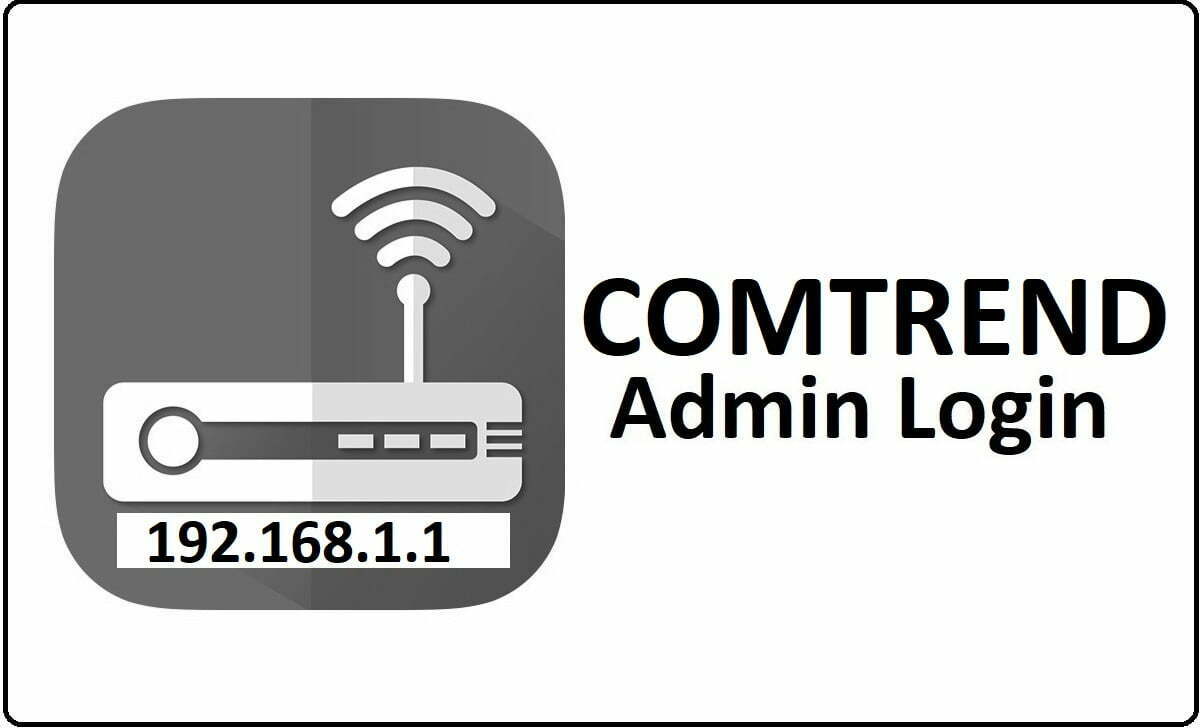 To connect your Comtrend Router with Compute or laptop using the Ethernet cable and then connect the LAN broad wire to modem input. The connection made must be proper, as nay lose connection will lead your network page error.
Default Username: root
Default Password: 12345
Default IP address: 192.168.1.1
How to Setup Wi-Fi for Comtrend Router:
Here we bring you a detailed process to setup wireless network using the Comtrend router. This might be easy as the interface of Comtrend is not that complicated and thus setting can be done easily. Do follow the steps written below to setup Wi-Fi.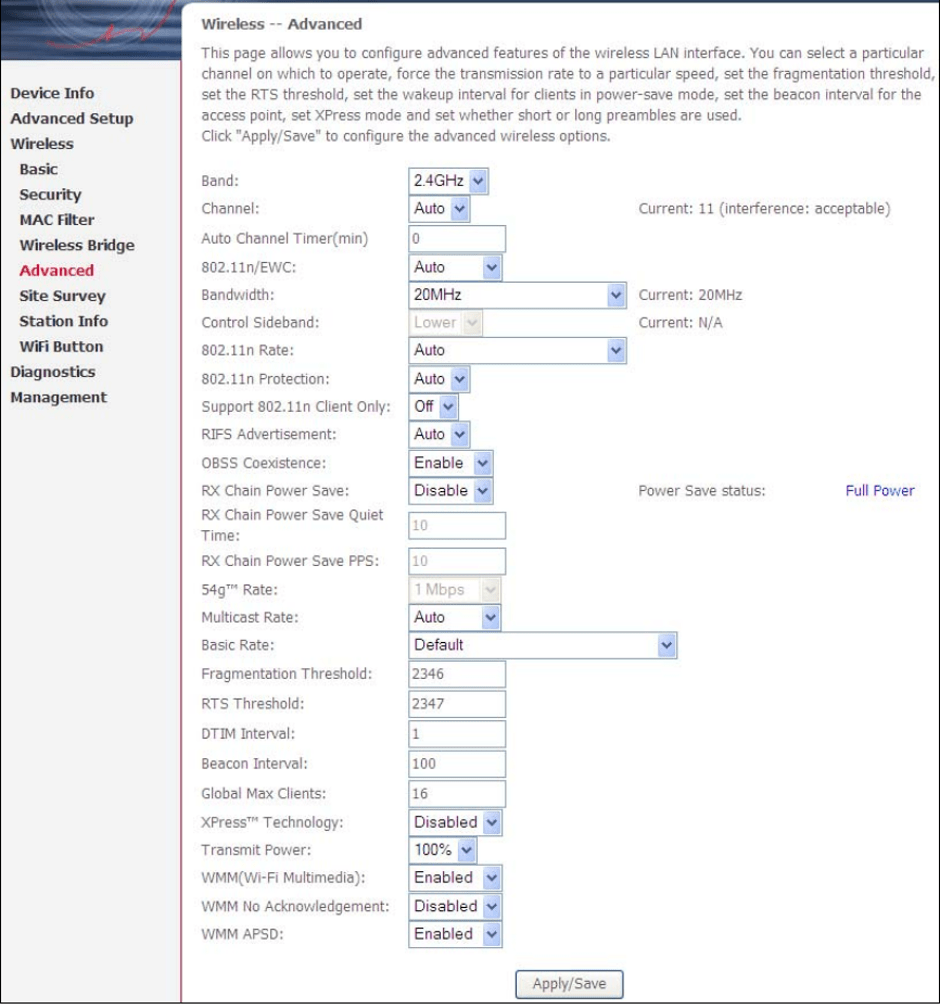 Login to Comtrend Router Admin Page using your Login credentials
Hope that you can view the home page of Comtrend showing you all information
Click on Wireless and then select Advanced option form this
Now you can view the screen with options need to be setup for Wi-Fi
Select Band as 2.4GHz and then Channel of any value followed by Bandwidth
Select below option as shown in the image and as you desire for Wireless connection
Now click on the Apply/Save button to confirm the setting done
That's it! You have just now configured the Comtrend router Wi-Fi using the given process. This can be changed anytime by logging and changing the options as you desire for the wireless networks to flow.
How to Enable Wireless Connection from Comtrend Router:
I hope that you have configured as the setting for your wireless connection by using the above process. Now we will look at the process to enable this Comtrend Wi-Fi network and make it a secure connection.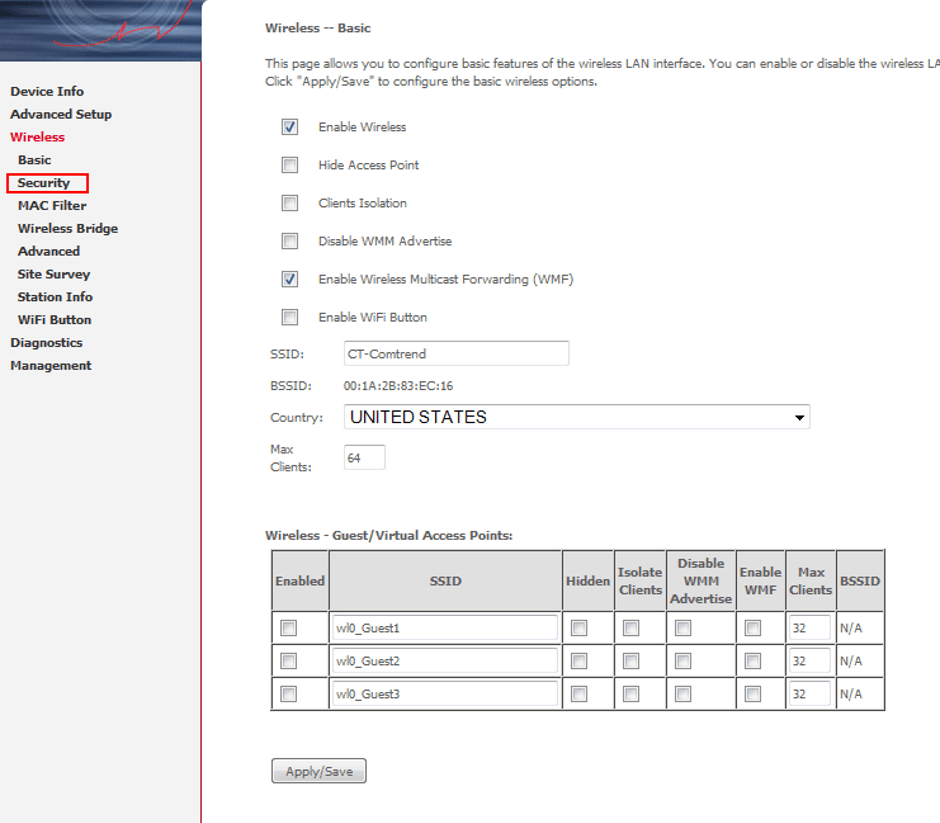 As earlier login to Comtrend Admin page using your login credentials
Now Select Security option by selecting Wireless Form List of Menu
Here Tick on Box for Enable Wireless to Start Wi-Fi signals to transmit
Then Tick on Box for Enable WirelessMulticastForwarding
Select the County and then select number of devices you opt to get connected
That's it! Now Click on Apply/Save to confirm your settings
This is how you enable the Wireless connection for your LAN wired connection. This option must be checked twice as if you set Wi-Fi free, any unknown users can access your internet data. Also, select the minimum number for Number of Clients to connect to make your connection secure with limited users.
What is the Default IP for Comtrend Router Admin Login?

The Comtrend Router has designated 192.168.1.1 as their Wifi Comtrend Router Default Login IP address for accessing the admin panel, and they have kept the default IP in their user guides and on the Comtrend Router.

What is the Default Username for Comtrend Router Admin Login?

The default admin username may be created by the admin, and the Comtrend Router Admin Username is 'admin,root' for logging into the Comtrend Router Admin Panel.

What is the Default Password for Comtrend Router Admin Login?

The default admin Password may be created by admin, and the Comtrend Router Admin password is 'root, 1234, 12345' for logging into the Comtrend Router Admin Panel.

How do I change/Reset the admin username or password of Comtrend Router device?

If the none password is lost or forgotten, the only method to get access to the web management system is to reset the Comtrend Router configuration to factory defaults. Users can press and hold the reset button for at least 20 seconds to reset the password.