NEC Router Setup: We have been using products from Japan for a time now and NEC is another company which origins from Japan but it is well known for being a fine router company because of their router reliability. So, this product is not just for people from china because NEC company has made sure that their web configuration panel is available in English language for users all across the world to setup the router. One reason the routers are precisely well taken are because the product features are what they say, such as good in design and speed performance is never an issue which is what people look in routers.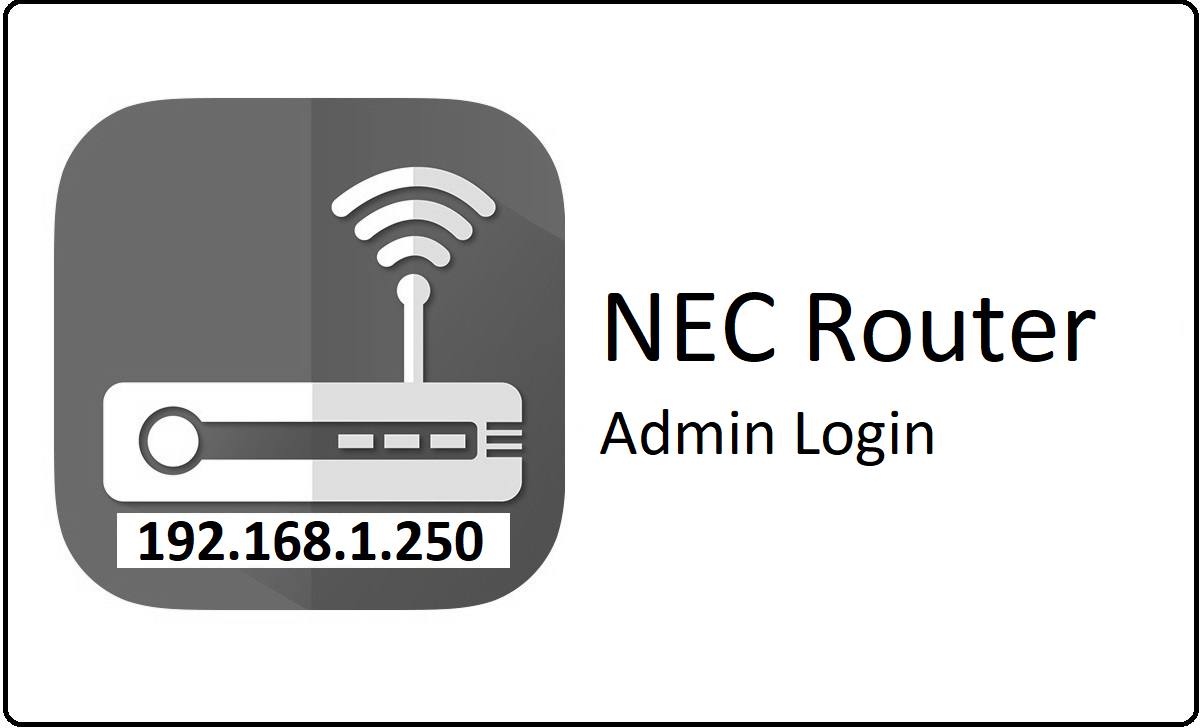 How to Configure NEC Router Step by Step Process
In this guide, we will be taking example of NEC Aspire router model series and show you the complete configuration process.
Step 1: NEC Router IP address is 192.168.1.250, which you have to open by entering the IP address into the browser's address and then simply click on the go or the enter button
Step 2: Once you click on that you will see that on the window, the login details popup will appear where you simply have to fill in the username and the password details.

Step 3: So, the Username here is admin and the password is 6633222, once you enter the details click on the login option which is just below these login input boxes and then you will have the access to the admin panel
In this way, you have got the access for the web configuration panel for the router but now from the below instructions you will get to learn about the configuration from below.
Wireless Basic Settings: Click on WLAN option from left sidebar and then click on the Basic option, and then make the changes as per the below settings.
Band: Select "2.4 GH (B+G+N)" option
Mode: Select "AP" option
SSID: You have to enter your own preferred router network name here and this can be a combination of alphabets and numbers as well
Channel Width: Select "20/40MHZ" option
Control Sideband: Select "Upper" option
Channel Number: Select "Auto" option
Radio Power (Percent): Select "100%" option
Associated Clients: You can click on the "Show Active Clients" option to see the number of active users or devices and then click on Apply Changes button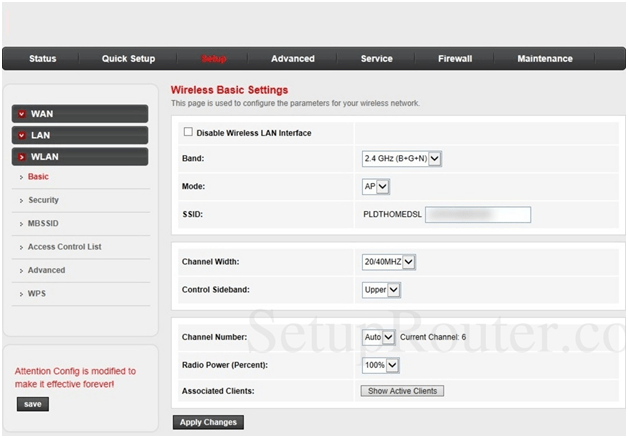 Wireless Advanced Settings: Go to the WLAN settings option from the left sidebar and then under this click on the Advanced option and on this page, you just need to change the instructions as per below changes.
Authentication Type: Select 'Auto" option
Fragmentation Threshold: Enter "2346" number here
RTS Threshold: Enter "2347" here
Beacon Interval: Enter "100"
DTM Interval: Enter "1" number here
Data Rate: Select "Auto" option
Preamble Type: Select "Long Preamble" option
Broadcast SSID: Select "Enabled" option
Relay Blocking: Select "Disabled" option
Ethernet to Wireless Blocking: Select "Disabled" option
Wifi Multicast to Unicast: Select "Enabled" option
Aggregation: Select "Enabled" option and finally click on the Save button for the settings to be saved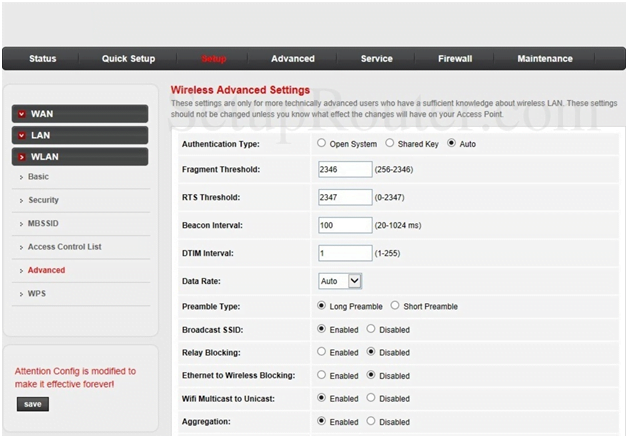 Finally, now you have configured the NEC router from the start with wireless basic and advanced settings as well.