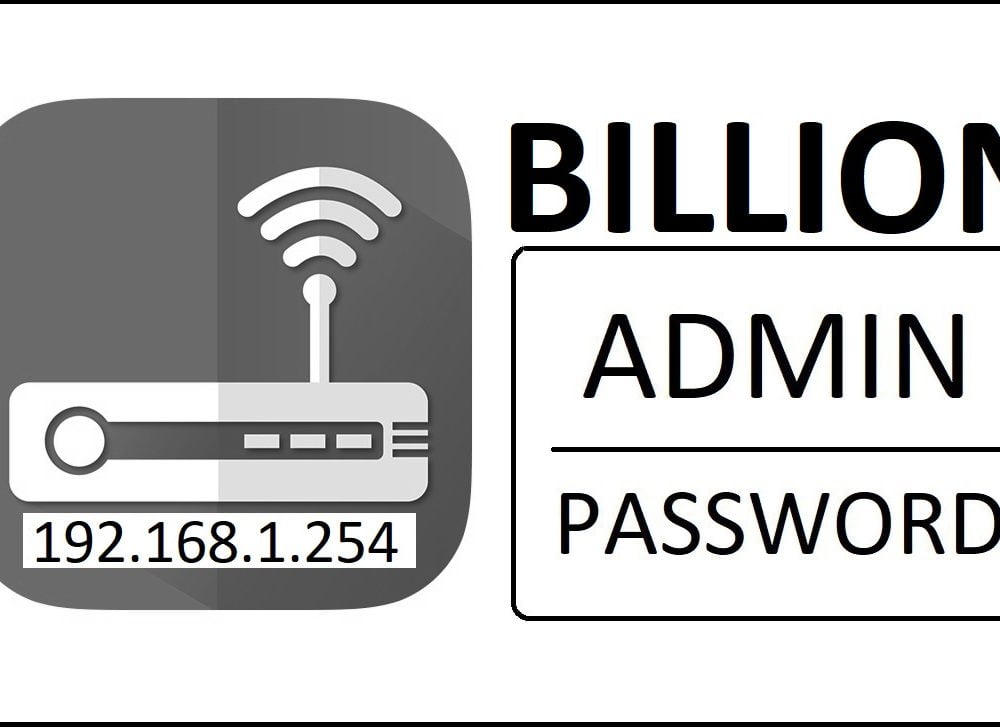 Billion Router admin Setup: To access the login page of the router, you need default credentials which will be the same for every user. Billion routers have got multiple models launched through its brand into the market. Despite multiple brands, this brand has got a unique default username and password for its users.
It has come with a unique credentials concept to make its user's access router interface page with a single set. It makes easy and reduces our search time to find a combination of username and password for the same brand models.
Configuration of the modem with basic settings is important, as Wi-Fi will let your internet data to go on air in a limited distance. Many unknown users might get access to your free Wi-Fi connection, so it is required to protect using password WPA2. Name the wireless setting with unique by removing Modem name, to make it your private and easy for your devices to access.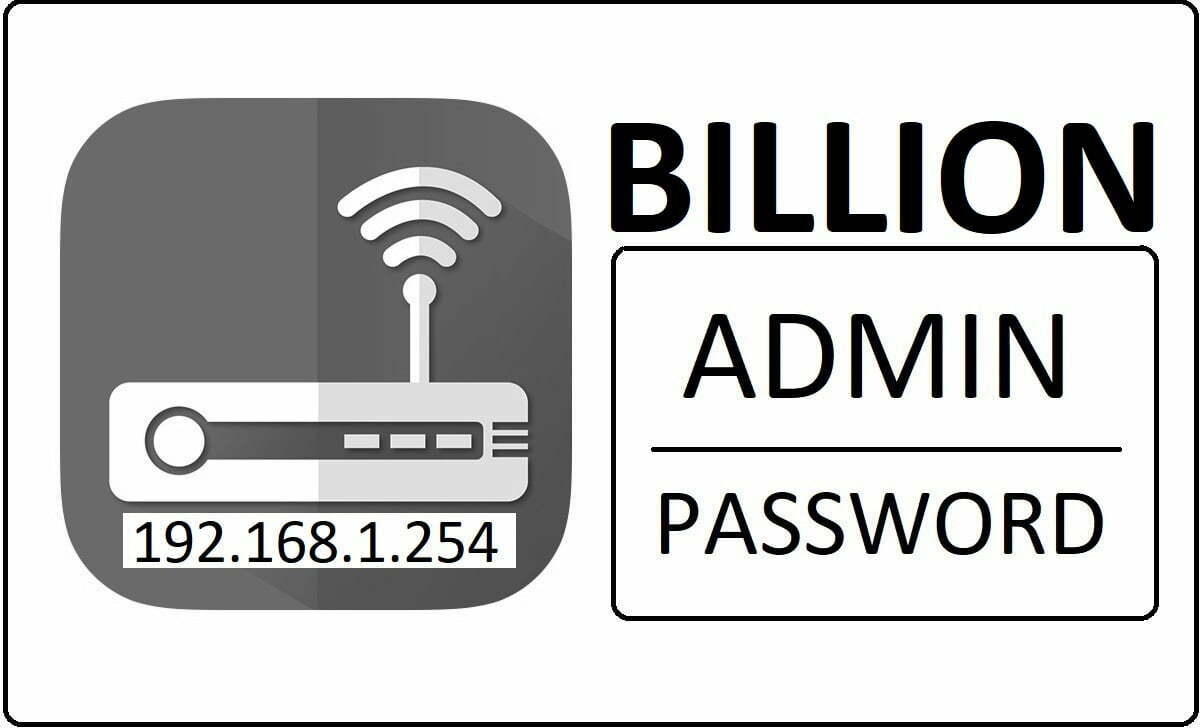 How to Setup Billion Router – Internal Configuration Guide
Billion has got various models' router with uniqueness in their respective features. Despite having different features and shape of the design, this router has got unique login credentials and IP address. Follow the given guide to access the admin page of Billion router to configure it.
Firstly, get the connection from the internet service provider
Switch on the Billion router by supplying power supply
Connect internet LAN wire to router input Ethernet slot
Now connect output Ethernet slot wire to PC or Computer input
Launch the browser and search for Default IP address 192.168.1.254

You will view login credentials page, pass the username and password here
Enter 'admin' as username and same as password as well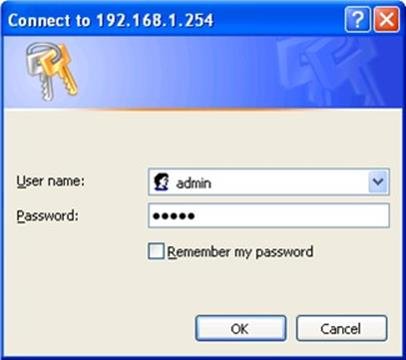 Click on the Login button and wait for Billion webpage to get loaded
How to Enable Internet or Wireless Connection on Billion Router Admin
The main aspect is we need to enable the wireless connection which is quite simple and can be done by following the below simple steps.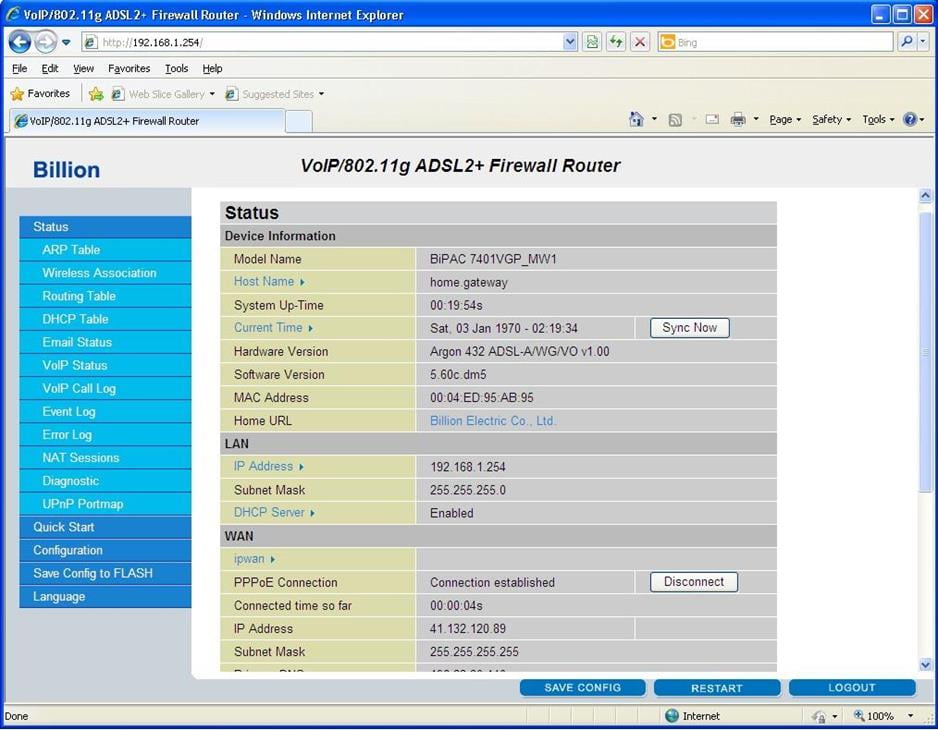 On the Admin panel click on "Quick Start" button and the page will load, where you have to make the changes such as below

When it comes to Optional settings, do not make any changes here since all the IP details will auto populate

Under DNS, Check the enable button for "Obtain DNS automatically"

Under PPP, enter the username as your email address and your preferred password.

Then click on the Apply button and then again click on "Save Config" button at the bottom.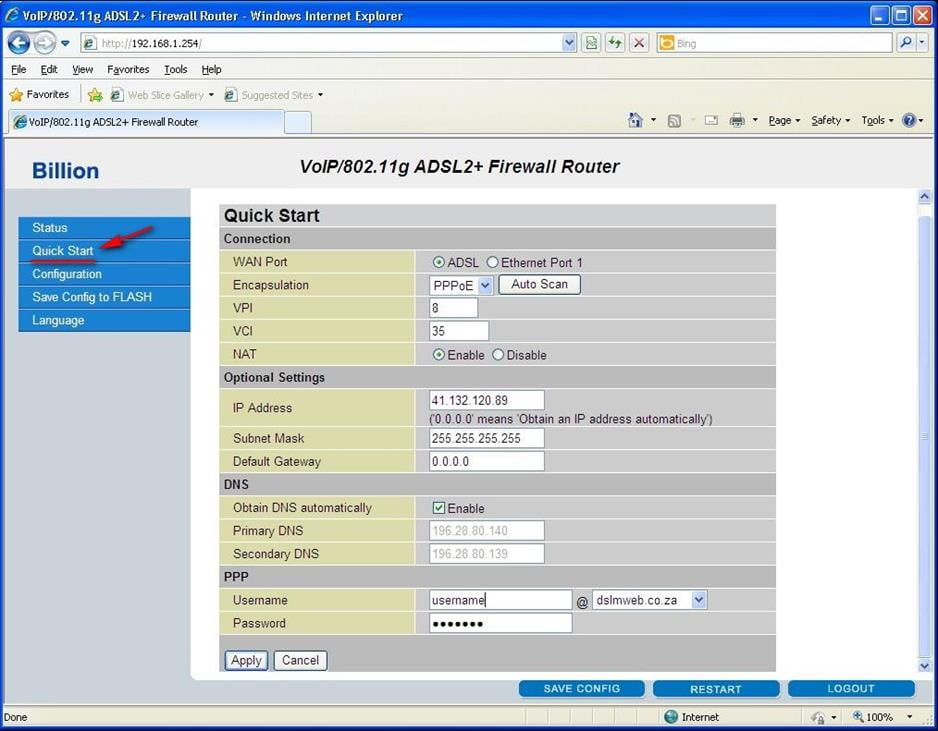 Under Configuration, go the WAN settings where you have to make only two changes as below

WAN password: Set a password for your router
Default Settings for Billion Router:
Every router has got default settings and its respective credentials. Users can change the default IP address even by changing the DNS entry along with Password.
Default IP address: 192.168.1.254
Default Username: admin
Default Password: admin
There are basic settings that are the same for every router under brand Billion. If you're unable to access the admin page using this setting, then try to reset the router using below given process.
Switch on the router and wait for all its lights starts blinking
Now press the Reset button shown at the backside of Modem
Hold it for 30 seconds and release once main power light blinks
Now restart the modem and try the Setup instructions
If basic credentials don't work well, then resetting the router is the only option left. So, I hope that you have followed the above process and now able to access the web page of Billion Router. The reset button will delete entire data saved in modem along with username and password, making users use initial default credentials.
Model Wise Billion Networks Router Default Username and Passwords for Admin Login Password Change
| Brand | Model | Protocol | Username | Password |
| --- | --- | --- | --- | --- |
| BILLION | BIPAC 5100 | HTTP | admin | admin |
| BILLION | BIPAC-640 AC Rev. 640AE100 | HTTP | (none) | (none) |