Loopcom Router Setup: Loopcom technology is a london based brand which is well known for being good at computer networking and solutions products which prevailed very much in the european region over the time. Among all the products the ones which worked well has been their router models because they have built those with great precision and the features enable the user to fully use their speed performance. While making sure that the bandwidth effective usage is great as well because that is what keeps the Internet going. In this article we will go over the steps that will help you to easily configure the Loopcom router from the scratch.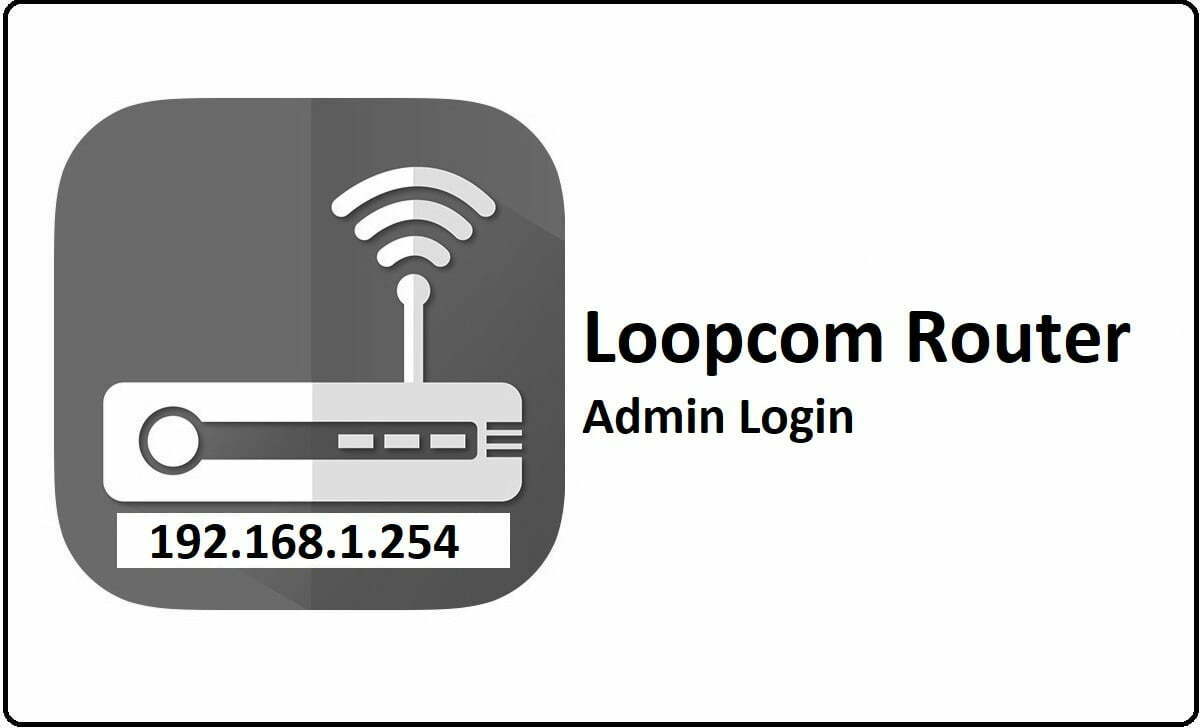 How to Configure Loopcom Router – Loopcom Router Setup Guide
If you have connected the hardware router setting correctly, then follow the instructions below which will first show you the login process for the admin panel.
Step 1: Open any browser of your preference, then go to the address bar and then enter the IP address 192.168.1.254 into the address bar of the router and click on the enter button
Step 2: The login window will now popup and will ask you to enter the login information to continue to further. Here you have to enter the username admin and the password as admin as well.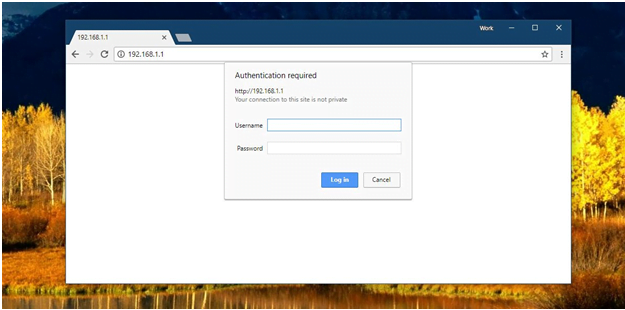 Step 3: After entering the details, simply click on the login button and this will now give you the access to the router's admin panel through which further configuration can be done.
Internal Configuration Process – Wireless Settings
Follow the instructions below to complete the router internal configuration to enable the wireless connection.
Step 4: Go to the Wireless option on the sidebar and then click on Basic settings, after that make the settings as shown below.

SSID: Enter the your router network name as per your own preference

Data Rate: Auto and click on the Apply Changes button at the bottom.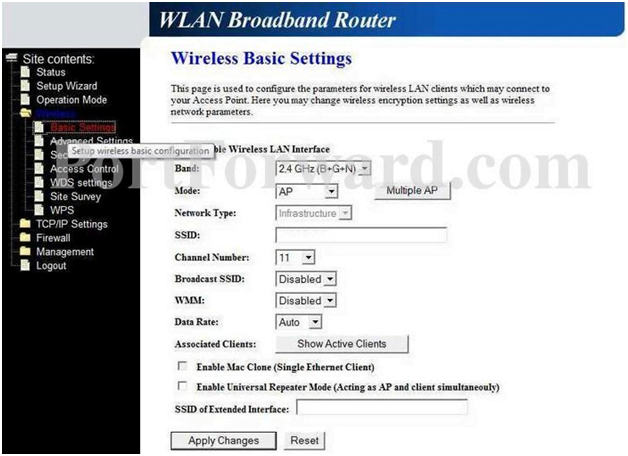 Step 5: Go to the Wireless option from the sidebar and then select Advanced settings and then make the changes as per the instructions below.

Preamble Type: Long Preamble

RF Output Power: 100% and then click on the Apply Changes button so the settings will be saved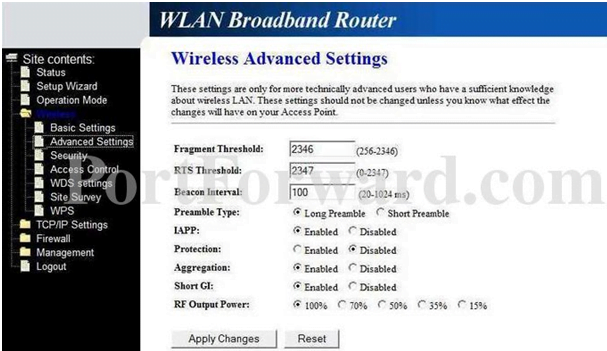 Step 6: Now again go to the Wireless from the sidebar and now click on Security to make the required changes as shown below.
Select SSID: You have to select the SSID which you have created in step 4 and make sure to select the correct SSID and then click on the button Apply Changes.
Next, you will be asked to enter a password for the router and once done click on the Apply Changes button again and this will confirm the security settings.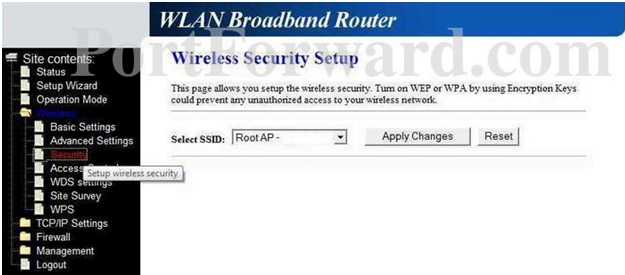 After following the above steps, now you will have completely configured the Loopcom router.