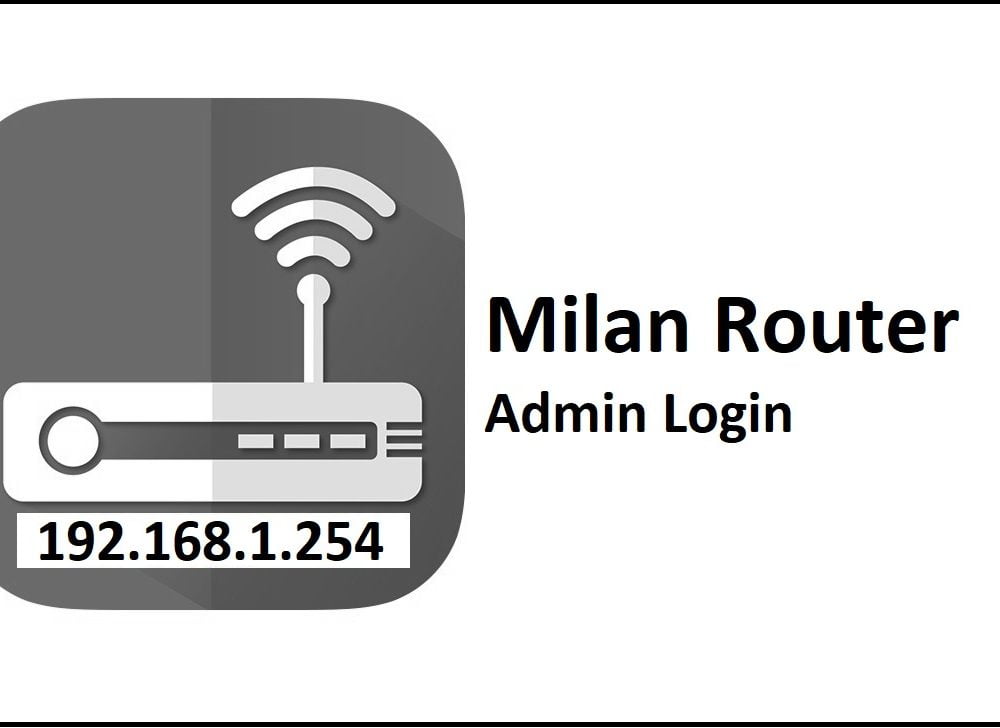 Milan Router Admin Setup: Milan is a router company in Europe which might not be famous all across the world but is well known for creating really robust and speed performance based routers. Another thing that these router models are known for is for their model style and how they look as well. Even the prices are low which makes them really good to use but they are not widely spread but it does not mean that their fanbase is not huge.
Milan MIL-SM801P is one of their classic router models which has been really liked by the customers and the other models under this brand have the same interface and even the configuration process. That is why we are going to use this model in order to show the complete configuration process for Milan router in this article.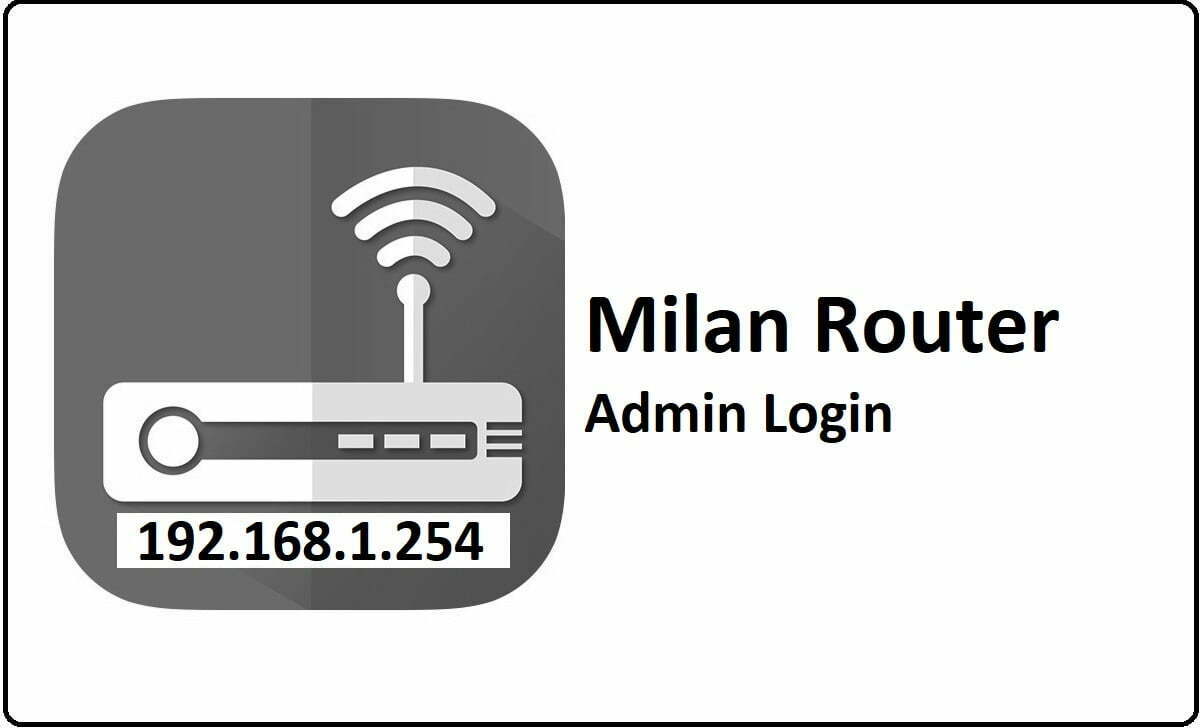 How to Configure Milan Router – Milan Router setup process
Milan router models are pretty easy to follow through because they have a simple user interface even for the login and then for the configuration process as well. But before we will get to understand how you can log into the admin panel from the below steps.
Step 1: Simply open a browser, then enter the internal IP address for Milan router which is 192.168.1.254 and then press on the enter or the go button
Step 2: Once clicked on those buttons, you will see the login popup that will appear on the same tab and here you will have to enter the username and the password.

Step 3: The username and the password both are root which you have to type in or copy/paste into the required login boxes. Once done, click on the login button and this will now give you access to the Milan router admin panel.
Router Wireless Configuration & Internal Settings
Every router has a set of configuration steps which might seem easy at first but these needs clear understanding which you can get by following the below instructions.
Wireless Settings: The main setup to be done is configuration to enable the wireless connection and in order to do so, click on the Interface Setup option from the top menu section. Then click on Wireless option and on this page you have to make the changes as per the below instructions.
Access Point: Select "Activated" option here
Channel: Select your country from the options
Beacon Interval: Enter "100" here
RTS/CTS Threshold: Enter "2347" here
Fragmentation Threshold: Enter "2346" here
DTM: Enter "1" here
802.11b/g: Select "802 11b+g" option here
SSID Index: Select "1" option here
SSID: Enter your router's network name here and this can be a combination of alphabets, numericals and even special characters
Broadcast SSID: Select "Yes" option here
Authentication Type: Select "WPA-PSK/WPA2-PSK" option here
Encryption: Select "TKIP" option here
Pre-Shared Key: Enter your router network's password here and this should be at least 8 characters long.
Under Wireless MAC Address FIlter, Active: Select "Deactivated" option here and click on save button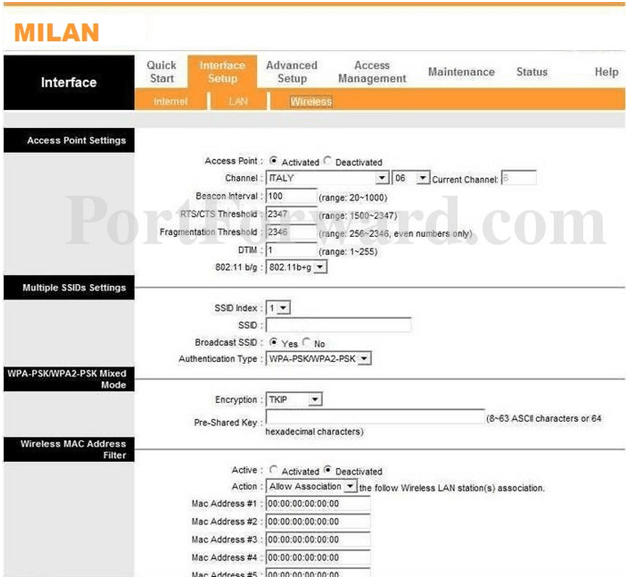 Now that you have followed all the steps, the Milan router will be configured completely and make sure that the settings are saved properly for them to take place.