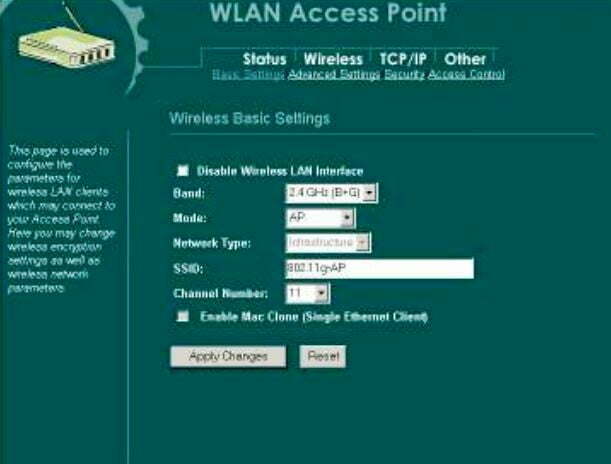 Advantek Networks Router Admin Login for Username and Password Change with complete Setup: Many of you might have heard about this brand name, Advantek which is immensely popular when you talk about Computer networking and hardware solutions. A widespread solution provider when it comes to Manufacturing of Broadband and high-speed performance routers that can work well for small offices to large scale offices as well.
It is a Californian, USA based company when has excelled in manufacturing of routers, switches, Network Adapters, USB card readers and Memory cards to Switches as well. One of the reasons why their routers have been wide spread in the market are because they are reliable, robust at the same time comes at an effective cost.
In this guide we will learn about how to setup Advantek Networks router properly and it includes hardware setup as well as Software for complete configuration of the router.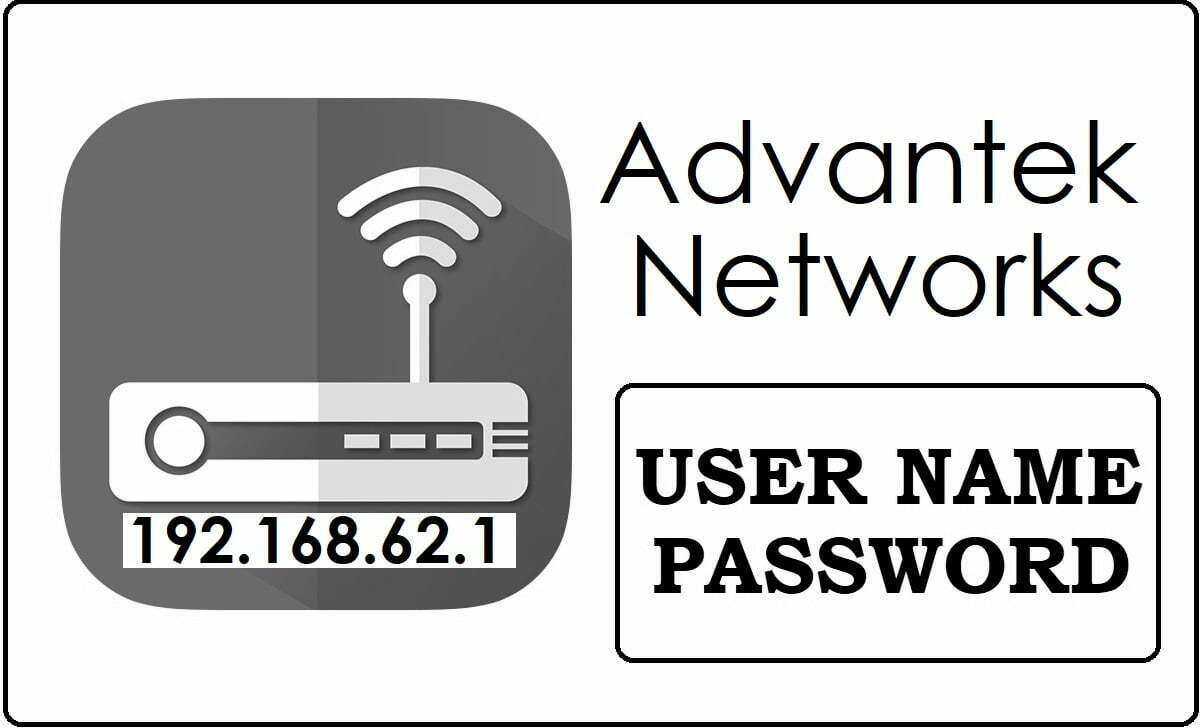 Default Username and Passwords for Advantek Networks Routers for Admin Login & Password Change
| Brand | Model | Protocol | Username | Password |
| --- | --- | --- | --- | --- |
| ADVANTEK NETWORKS | WIRELESS LAN 802.11 G/B | MULTI | admin | (none) |
Advantek Networks Router Default Username & Password
Advantek Networks Router Hardware Connection Setup
So, if you have bought a new router then you will have to follow the below basic hardware connection setup, which will enable the router perfectly for the internal and software configuration later on.
Ethernet Cable: Main ethernet cable from your Broadband service provider box should be connected to the router
Power Supply: A power source should be connected to the router, to the power supply it
Router to Laptop or Computer: An ethernet connector cable should be used to connect Router Port to the ethernet port on your computer or laptop.
Old Router: If you have an old Advantek router then, you have to reset the router by long pressing the black button beside the Ethernet port on the router. It will automatically reset the router and you can start configuring it as a new router now.
Advantek Networks Router Setup – Login Process
Now we have to complete the software configuration which requires the router to have completed hardware setup and follow below instructions once done.
First, we will have to open the Default IP address for Advantek Networks, which is 192.168.62.1
You can open any of the browsers from your computer or laptop and enter the password 192.168.62.1
The next step will be to enter the username and password which will be asked via a popup login
Here, you have to enter the username as "admin" and password as "1234", then click the enter button
Note: All the routers and different router models from Advantek Networks have the same Default IP address, username and also the password.
We have to select Wireless option from top menu and under this section, follow the below mentioned settings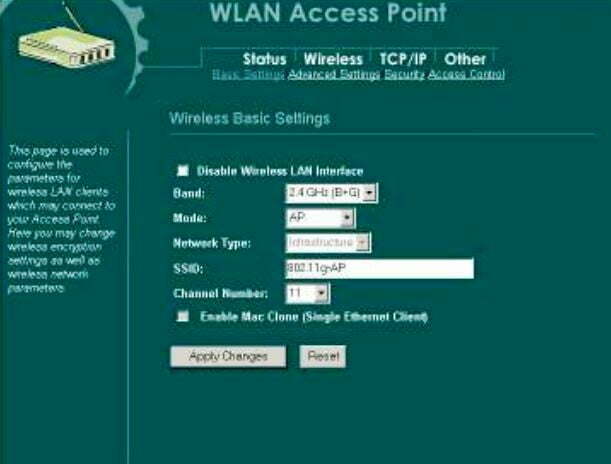 Once you have made the necessary changes, click on "Apply Changes" button which will now enable the Wi-Fi settings on the Advantek Networks router.
Next, go to the security section under Wireless where you will find an option to enter the password. Here enters a password which should be a minimum of 8 characters long and save the password. Click on Apply changes button at the bottom to complete Advantek Networks Router Admin login Password Change.