Apple Router Admin Login Setup: We all know Apple for its brand products that have excelled in every corner they released their products. In the same aspect, they released the latest invention of Apple Airport which is a router from them and sparingly it is far more different from any other router in the market which is expected of Apple.
At the same time the reason why Apple released this device was to ensure that its users or anyone across the globe can access Ultrafast Internet and Wi-Fi connection. In this newest model, they offer ultra-fast 802.11ac Wi-Fi at dual rates that can handle a bandwidth of up to 1.30Gbps as well.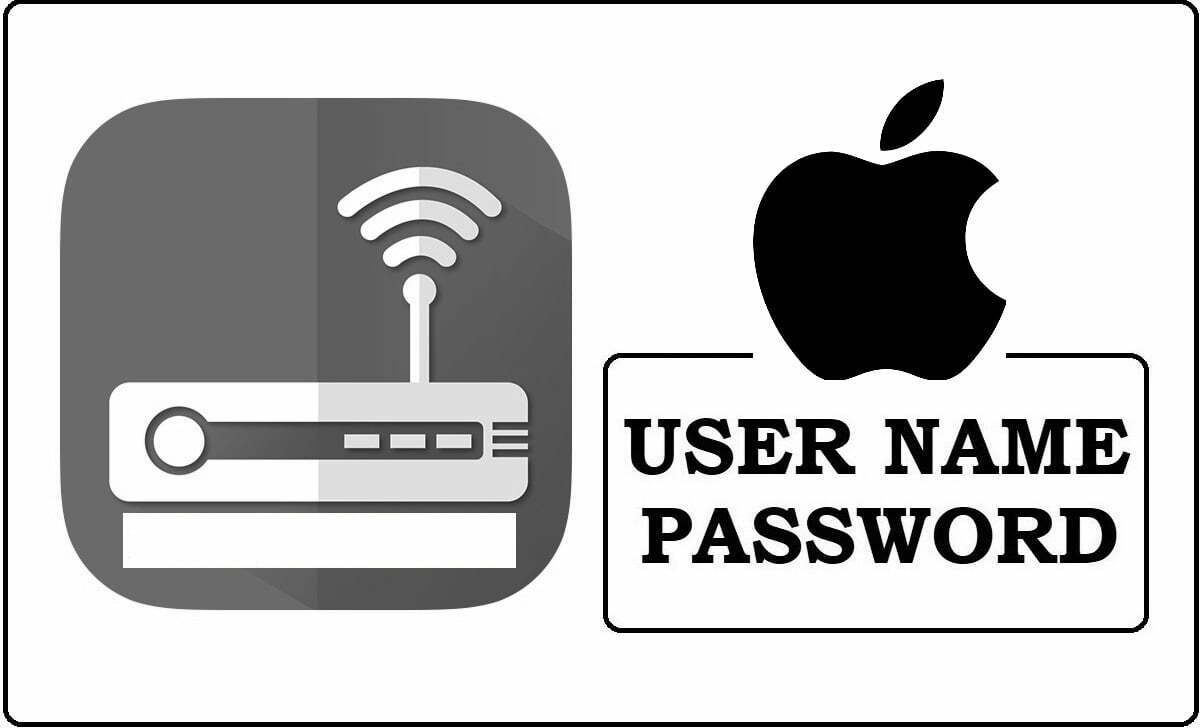 This router is only for the IOS and MAC devices which are under the Apple belt, there is no particular way for this router to be used with other devices but it should work fine as any other router since you only have to access the Wi-Fi. In this guide, we will show you the basic steps involved in configuring the newest and latest Apple Airport router in no time.
How to Configure Apple Router – Apple Aiport Router Setup Guide
So, before you continue to below instructions, you must ensure that the hardware connection between the Apple Aiport router, with an ethernet cable, power supply, and an ethernet cable supply to one of your MAC devices is properly setup. Only then follow the instructions below to set up the router.
Apple Router Default IP address is 10.0.1.1

MAC & IOS: First you will have to open your MAC device and then go to "Go" > Applications and then select the Utilities folder > and then select and open the Airport utility from here.
Windows: If you are using Windows then go to Start > All Programs > Airport and click on this icon to start the setup process
Now we have to click on "Other Options" and then click on "Create a new network" option in the next page under the "AirPort Time Capsule" page

Here we have to enter a name of the Network and a name for the Base station name as well
Once done you will have to move below to enter the password for your router which will be used for accessing the Wi-Fi
If you want to have a single password for both AirPort and the network access as well, then you can click and check the box for "Use a single password" but I would recommend using different passwords for both
In this step, you can check the box with "Enable guest network" option if you would like to enable the guest network where guest users do not have to enter the password for accessing the Wi-Fi or wireless connection
Once it is done, click on the Next button which will take you to a confirmation page where the network name will load and it will now be available to be accessed via Wi-Fi.

Finally, we have now completely configured the Apple Airport router and created a new network of our preferred name and password protection has been added as well.
Default Username and Passwords in Model Wise for Apple Router Admin Login Password Change
| Brand | Model | Protocol | Username | Password |
| --- | --- | --- | --- | --- |
| APPLE | AIRPORT BASE STATION (GRAPHITE) Rev. 2 | MULTI | (none) | public |
| APPLE | AIRPORT BASE STATION (DUAL ETHERNET) Rev. 2 | MULTI | n/a | password |
| APPLE | AIRPORT EXTREME BASE STATION Rev. 2 | MULTI | n/a | admin |
| APPLE | AIRPORT5 Rev. 1.0.09 | MULTI | root | admin |
| APPLE | IPHONE IOS4.X Rev. ALL | TELNET | root | alpine |
What is the Default IP for Apple Router Admin Login?

The Apple Router has designated 10.0.1.1 as their Wifi Apple Router Default Login IP address for accessing the admin panel, and they have kept the default IP in their user guides and on the Apple Router.

What is the Default Username for Apple Router Admin Login?

The default admin username may be created by the admin, and the Apple Router Admin Username is 'blank' for logging into the Apple Router Admin Panel.

What is the Default Password for Apple Router Admin Login?

The default admin Password may be created by admin, and the Apple Router Admin password is 'admin' for logging into the Apple Router Admin Panel.

How do I change/Reset the admin username or password of Apple Router device?

If the administrator password is lost or forgotten, the only method to get access to the web management system is to reset the Apple Router configuration to factory defaults. Users can press and hold the reset button for at least 20 seconds to reset the password.

How to contact customer service for Apple Router Admin login?

U.S. technical support: (800) APL–CARE (800–275–2273)